FN Media Group Presents Microsmallcap.com Market Commentary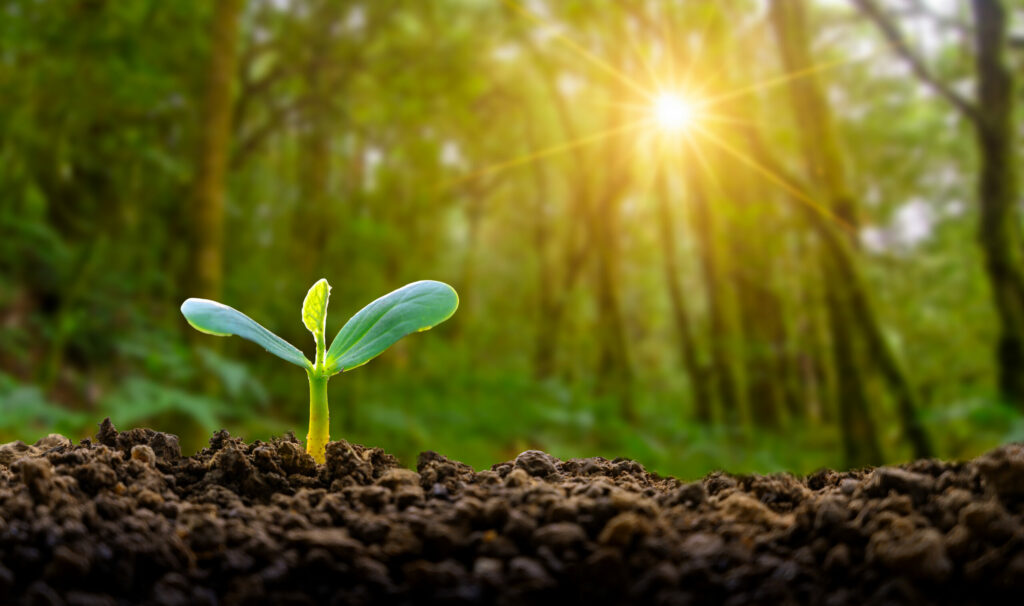 Some of the world's largest companies are teaming up to commit nearly $1 billion in spurring the carbon-capture market. On April 12, Stripe, Facebook, Alphabet, Shopify and McKinsey & Co. Inc. announced the creation of Frontier, a public benefit corporation that plans to purchase $925 million worth of permanent carbon removal from companies developing the technology. The initiative will help carbon-removal companies scale up and reduce the cost of withdrawing each ton of CO₂ from the air, which would benefit all companies looking to buy high-quality offsets. Frontier's development is just one of many company and government initiatives that are pumping billions into the technology, creating a sizable opportunity for companies like Pond Technologies (TSX.V:POND) (OTCQB:PNDHF), Exxon Mobil (NYSE:XOM), Xebec Adsorption Inc. (TSX: XBC), Ballard Power Systems Inc. (NASDAQ:BLDP), and Brookfield Renewable Partners (TSX:BEP.UN) (NYSE:BEP), which are developing technologies to make the future more sustainable.
ESG-focused cleantech company Pond Technologies (TSXV:POND) (OTCQB:PNDHF) has developed a proprietary patented system that can profitably transform CO2 into valuable products. Using large bioreactors, the company grows algae that absorbs greenhouse gas emissions and transforms them into valuable food, feed, and nutraceutical ingredients.
On April 28, Pond Technologies announced that it has entered into a research agreement with BioCarbN Inc. and its development partner Cross River Infrastructure Partners, in collaboration with Livalta/AB Agri, a subsidiary of Associated British Foods, and a second major agri-business, to identify strains of algae that could help reduce enteric methane emissions from cattle when included into animal feed. Enteric methane emissions are the single largest source of direct greenhouse gas emissions (GHG) in beef and dairy value chains. They are also a substantial contributor to anthropogenic methane emissions globally. Methane emissions from cattle represent approximately 2 billion metric tonnes of CO2, the same emissions as the entire nation of India.
"We are extremely excited to sign this research agreement with BioCarbN, in collaboration with AB Agri and another forward-thinking major agriculture company," said Pond Technologies' President and CEO Grant Smith. "We believe this is just the start in capturing a significant opportunity to help in reducing emissions from cattle globally. The global cattle feed market is over $75 billion USD annually and this represents another step towards commercializing our algae growth platform into globally important markets, across numerous applications."
Earlier this year, Pond Technologies announced the launch of Pond Carbon, a division of the company that will be engaged in the sale and licensing of its proprietary CO2 abatement technology to project developers, engineering companies, funders and other companies in partnership with industrial emitters. Pond has already begun licensing its technology to third parties for ongoing license fees and royalties and has signed contracts with AB Agri and a Canadian-based Fortune 500 oil and gas major.
"The launch of Pond Carbon is significant as we work through our opportunity pipeline in 2022, progressing towards a commercial product line. This year, we expect to announce new disruptive partnerships across a myriad of different industries to drive revenue growth and showcase algae growth stemming from the sequestration of carbon from Pond's innovative technology," said Peter Howard, VP Project Developments at Pond. "We feel our technology has significant advantages over incumbents, in regard to lack of contamination and consistent quality and look forward to providing updates on our progress."
Pond also recently announced the closing of the second tranche of a non-brokered private placement of 3,420,000 common shares at a purchase price of $0.20 per common share for aggregate gross proceeds of $684,000.
For more information about Pond Technologies (TSXV:POND) (OTCQB:PNDHF), click here