It appears that Microsoft is testing a built-in crypto wallet in its Edge browser, according to leaked screenshots from a beta version of the browser that is intended for internal testing.
According to the screenshots, the wallet would be built into Edge and be able to handle several types of cryptocurrencies. It also records transactions and values of your currencies as they fluctuate in value. The wallet is "non-custodial," meaning that you have sole ownership and responsibility for your passwords and recovery keys. Microsoft would not be able to help you if you lose your login credentials.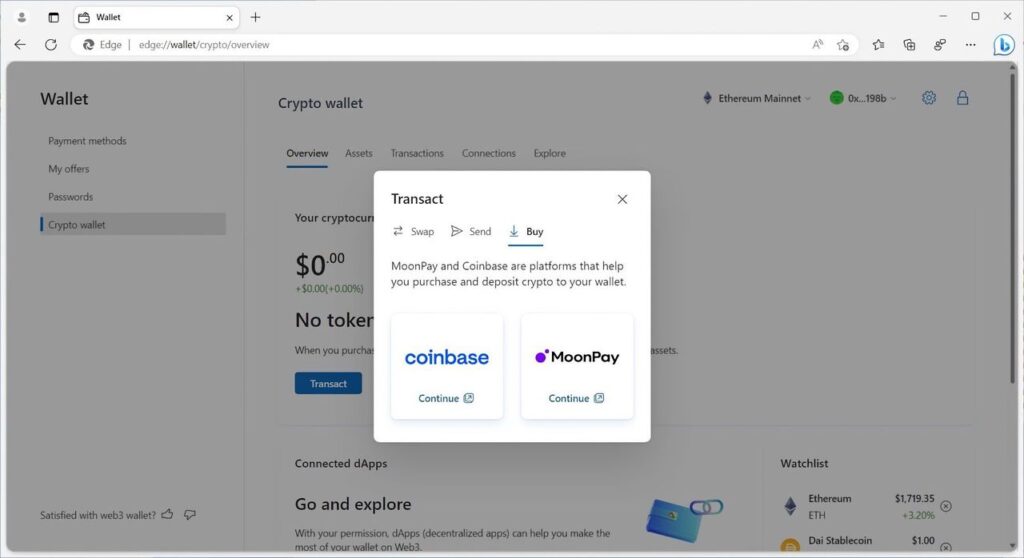 This is just one of many money and shopping-related features that Microsoft has added to Edge since it became a Chromium-based browser a few years ago. It is unclear if the feature will be released to the public.