Earlier in June, at the Worldwide Developers Conference (WWDC), Apple Inc. rolled out novel products and innovative technologies that put users one step ahead of everyone else. Among these revelations is iOS 16, the latest Apple operating system version. 
iOS 16 was rolled out alongside the watchOS9 and tvOS16 on the 22nd of September, 2022. The software is yet another testament to Apple's innovative ingenuity, and the main reason why Apple is the highest valued tech company in the world. This article covers some of the mind-blowing features of Apple's new operating system. 
Customizable Lock Screen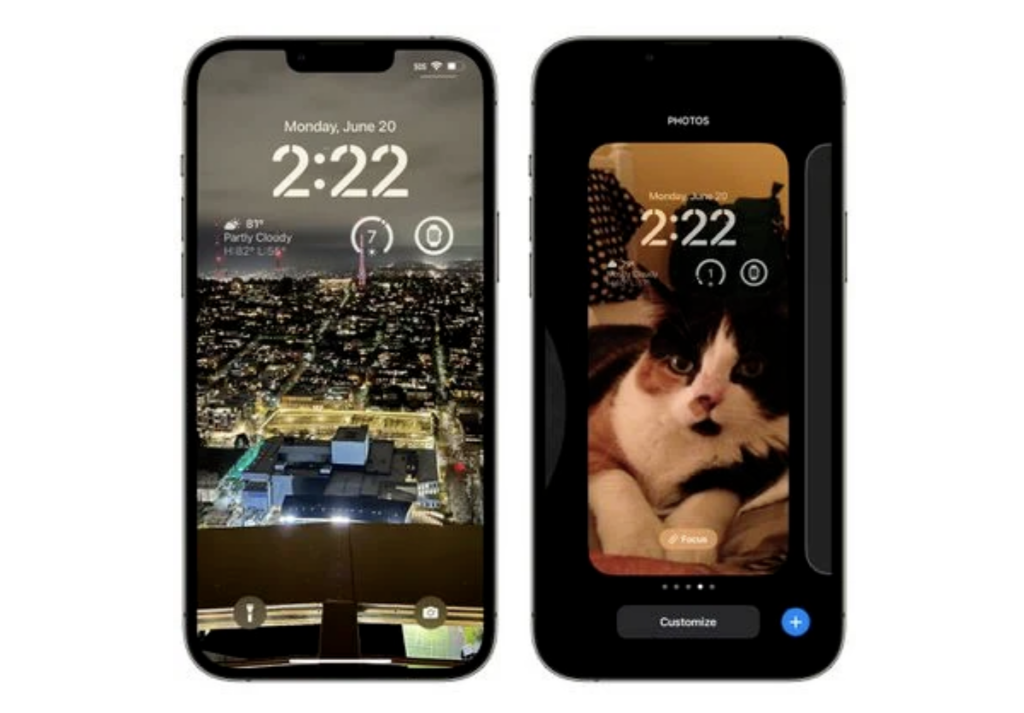 Let's begin with the customizable redesigned lock screen, arguably one of the best features of iOS 16. You can now add widgets to it, which allows you to see all kinds of information without unlocking your phone. Other than the phone widgets, you can customize your screen color, wallpaper, fonts, styles, and other available options. You can also design multiple lock screen styles and use them interchangeably. More design features are available for widget apps like weather, time, calendar, and battery.
Focus Mode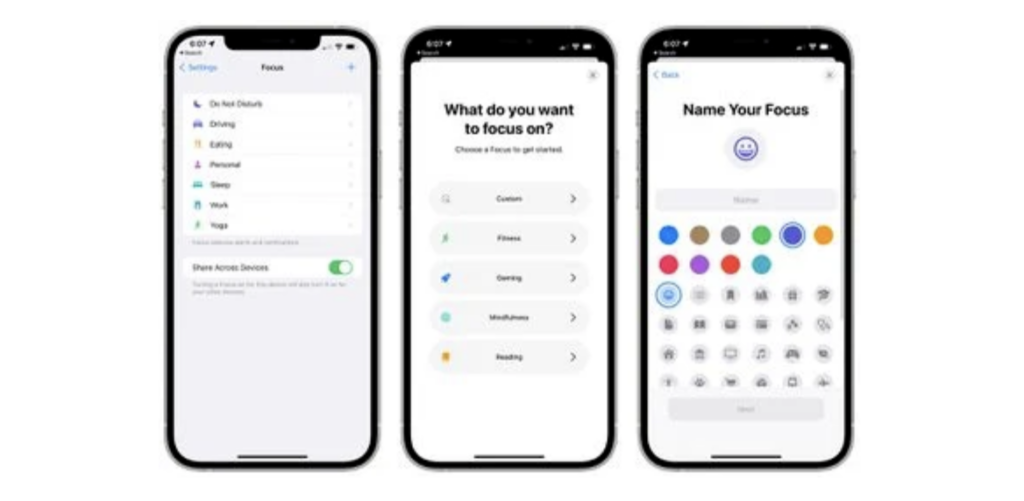 Focus mode on iPhones was introduced with iOS 15 in 2021, and it was designed to help deal with distractions and create boundaries to control notifications from certain people and apps. Focus mode does not completely silence your phone, but it makes it so that only important alerts will get through. This is especially useful for people who work on their phones throughout the day and need a way to stay focused on what they're doing without being distracted by notifications from social media or other apps.
In iOS 16, the focus mode is now more versatile, and users can have a particular lock screen linked to it. You can have a specific focus mode for your workplace with specific widgets and apps and another focus mode with different settings for when you are at home.
Battery Percentage Indicator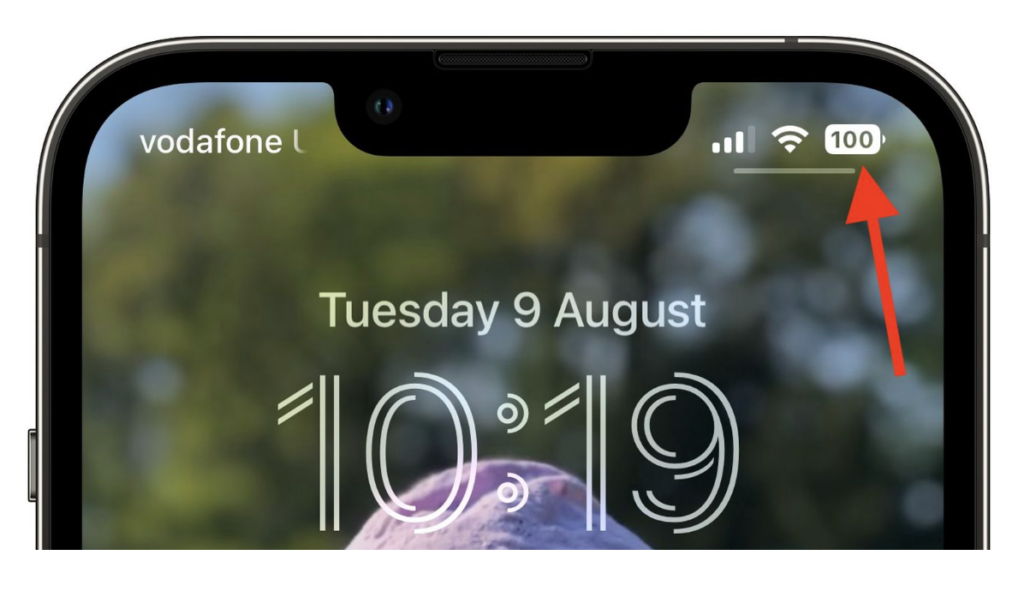 The return of the battery percentage indicator is indeed delightful news to many users. The new iOS 16 operating system features a battery percentage indicator showing how much battery life is left on your iPhone or iPad. This percentage will be visible from the lock screen, so you'll be able to see at a glance if your device has enough juice to get through the day or if you need to charge it up before heading out.
With the release of the iPhone X in 2017, some users felt slighted by Apple for removing the battery percentage indicator. They have to check through the phone settings to know their battery percentage. All that is history now. Users go to the battery settings and enable the battery percentage indicator. Voila!
Notifications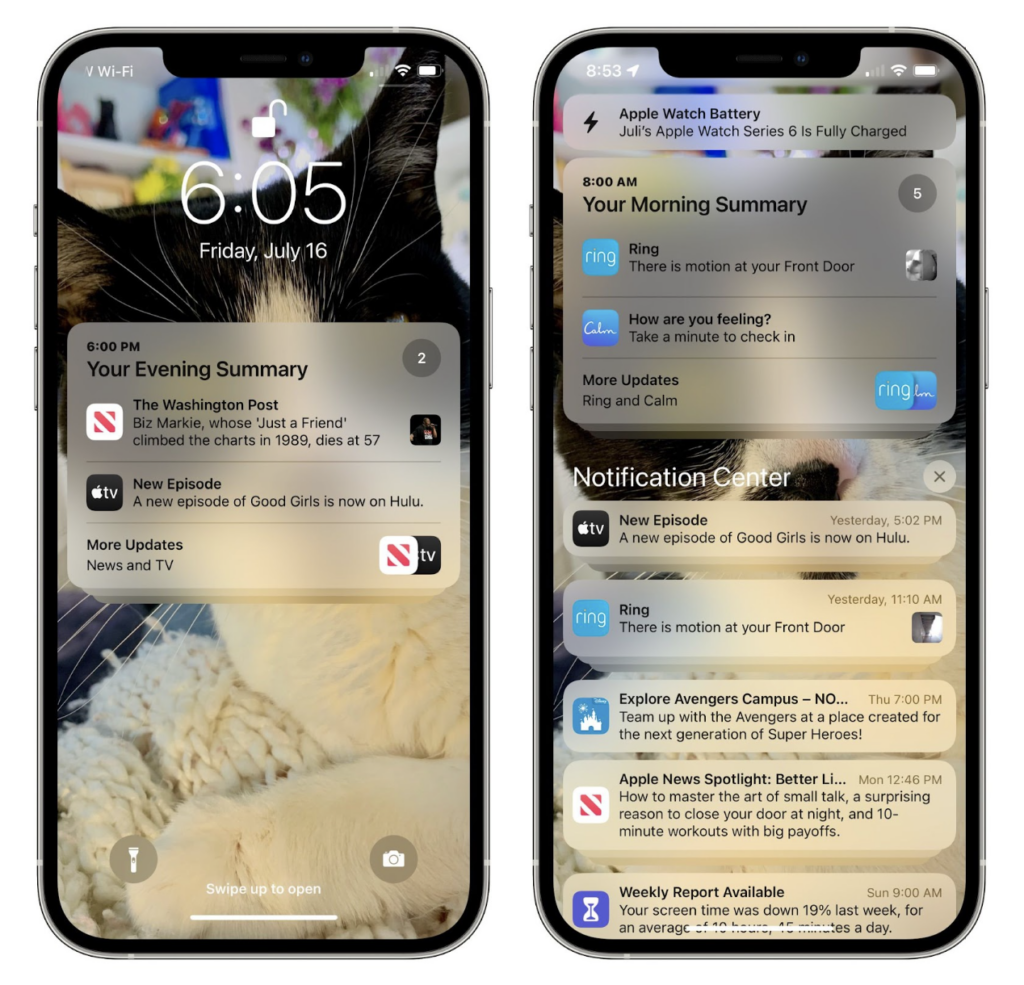 The iOS 16 comes with an alteration to how users receive notifications. All incoming notifications will now appear at the bottom of the screen rather than at the top. It might sound irrelevant, but this upgrade means iPhone users can enjoy the view of their personalized lock screens and see their notifications. These notifications can be displayed in three distinct ways that users can choose from — stacked, expanded, or count view. Additionally, a pinch to the screen lets the users change the layout. A nail to the coffin, you will agree.
Messages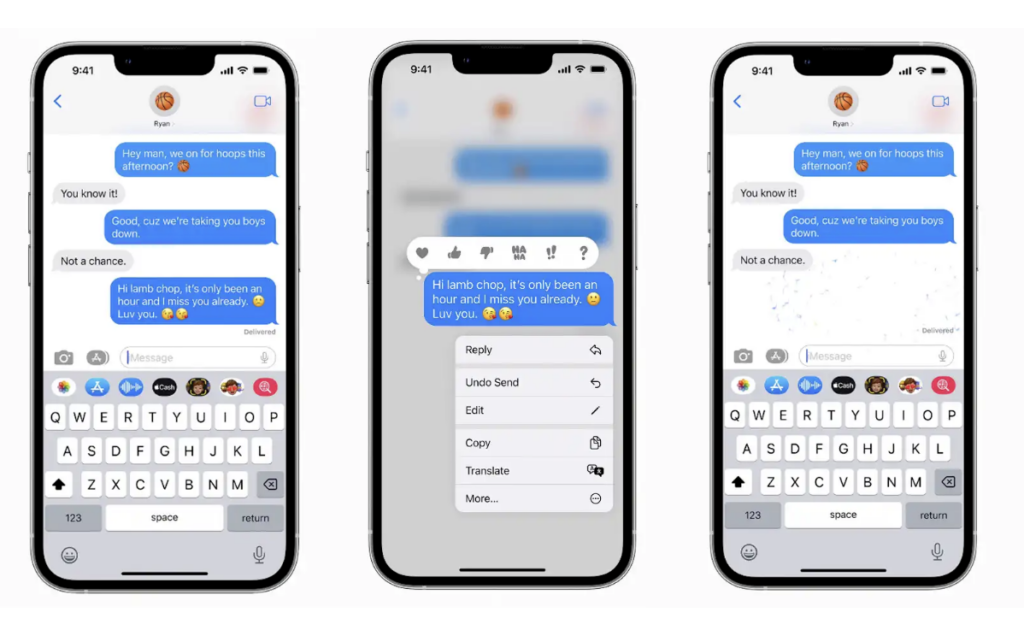 With iOS 16, users can mark already-read messages as unread. If you receive a message that you would like to attend at a later time, you can undo the 'read' status. In addition, they can edit, delete or recall already-sent messages for up to fifteen minutes after it has been sent. You can also recall already-deleted messages for up to thirty days. There's the icing on the cake: the messaging app allows users to enjoy content like movies and music in sync through SharePlay.
Live Text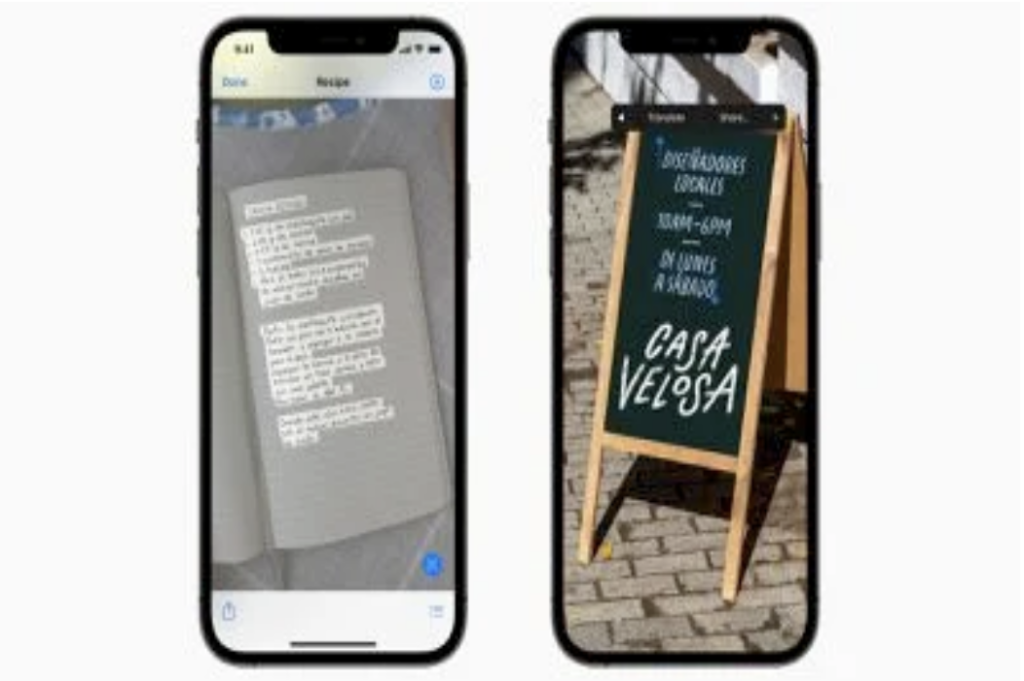 The live text feature on iOS 16 comes with improvements from the previous version. The improved dictation function makes it easier for your iPhone to understand your words and transcribe them without removing the keyboards. That means you can add what you want to type as you speak.
The live text feature, also used for photos, has been extended to videos. You can copy and paste text from videos from one application to another on your phone and another iPhone. Amazing right? You can copy something on your iPhone and paste it into another iPhone. The live text feature can also be used to translate languages and convert currencies, among other features.
Visual Look Up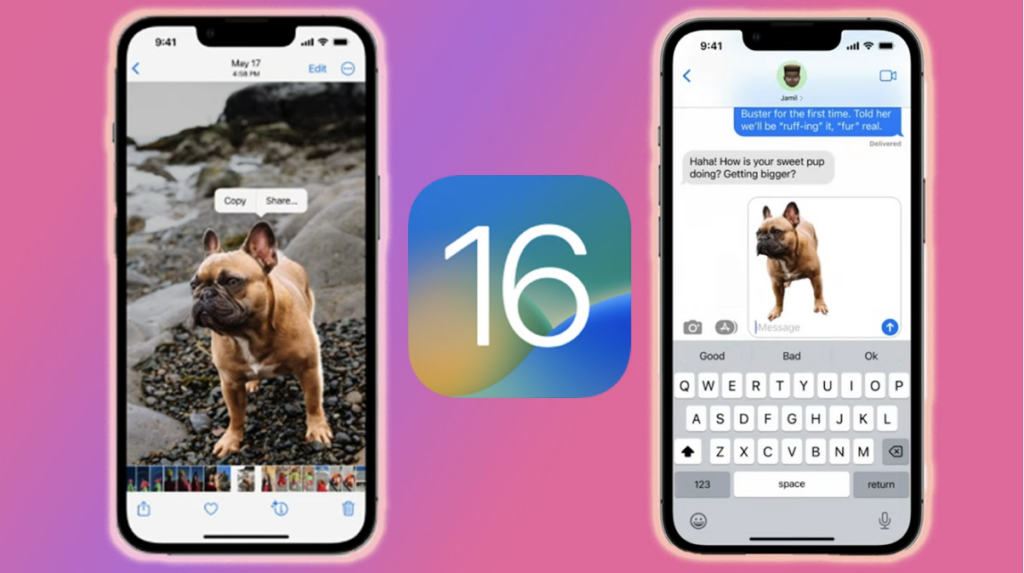 Visual look-up is an informative feature introduced to iOS 15, which helps users identify and get more information about the content of a picture. The depth of this feature is wild, as it can identify animate and inanimate objects. The visual look-up feature also has another explosive upgrade. Users can select and highlight the subject of a photograph without the background, then save or share it.
Passkeys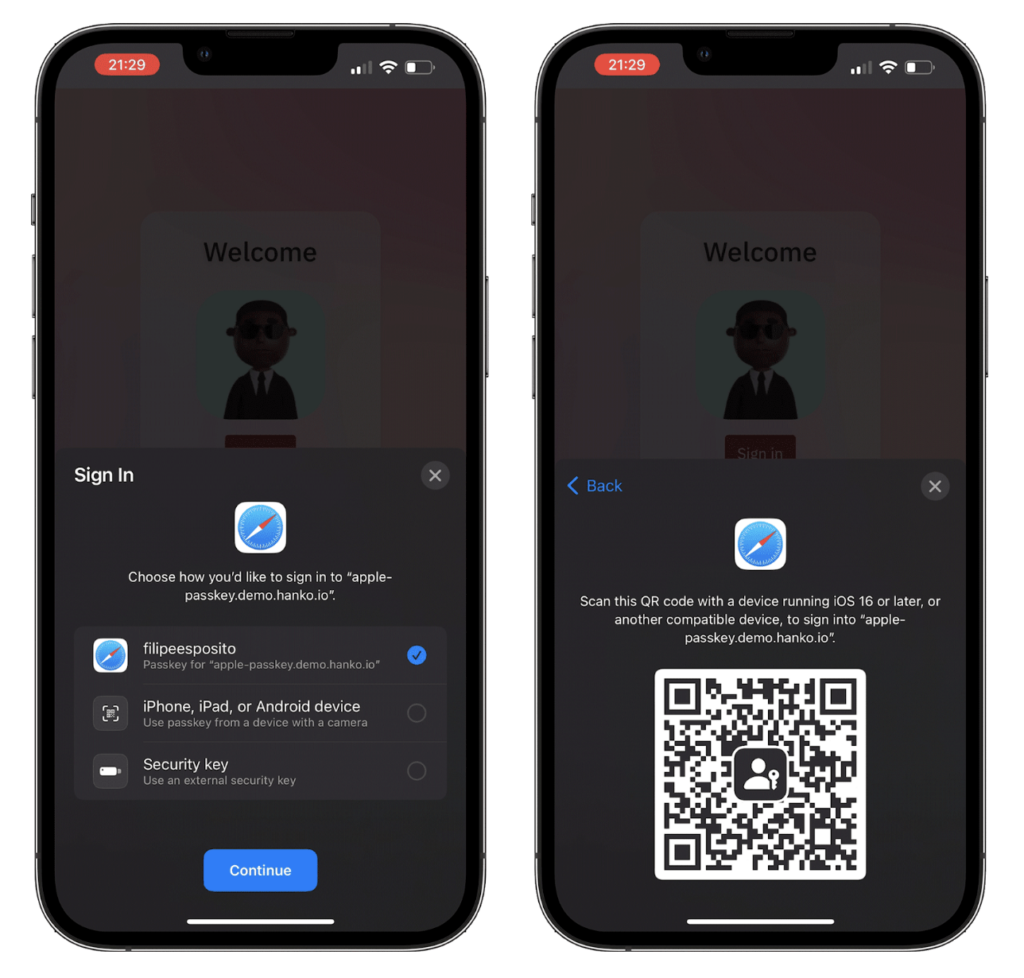 This upgrade in iOS 16 allows users to bid goodbye to passwords. Apple is trying to migrate from using passwords to logging into your accounts, switching entirely to passkeys. Passkeys work with Touch or Face ID, are end-to-end encrypted, and work with Apple's iCloud Keychain Technology.
iPhone users have improved protection from phishing attacks and unsuspected malware because passkeys only work for verified sites and apps. This way, you can't be conned into downloading a parody application or signing into a website created by hackers. Lastly, passkeys can be synced to all your devices so you can sign in at your convenience.
Shared Photo Library On iCloud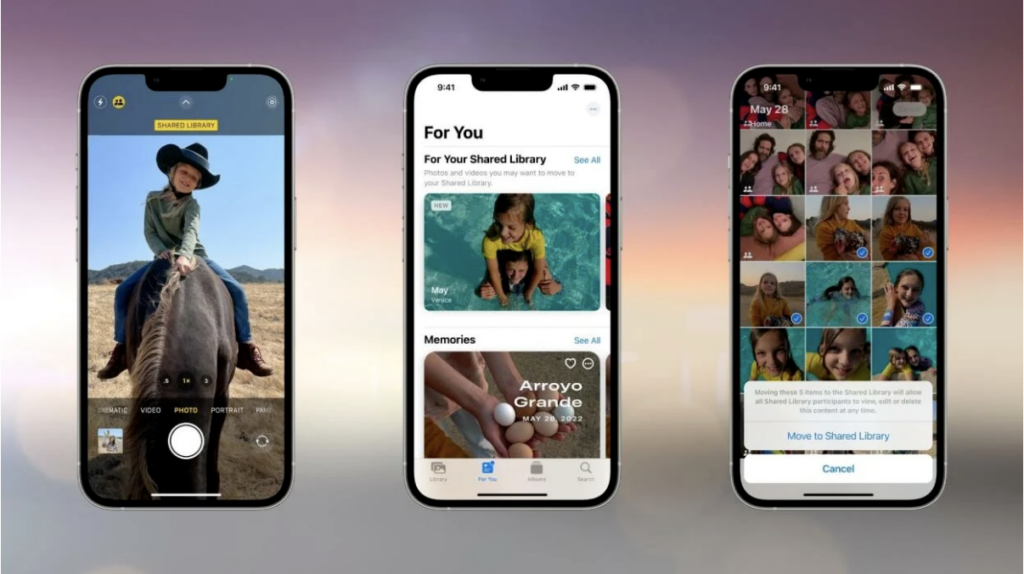 Sharing photos and memories with loved ones has now become easier than ever. iPhone users can now share a separate photo library on iCloud with friends and family of up to five people, totaling six people, including the creator. With this feature, everyone in the photo library can add, favorite, delete and even edit photos. iOS 16 suggests pictures and videos from your gallery to add to the shared photo library.
Maps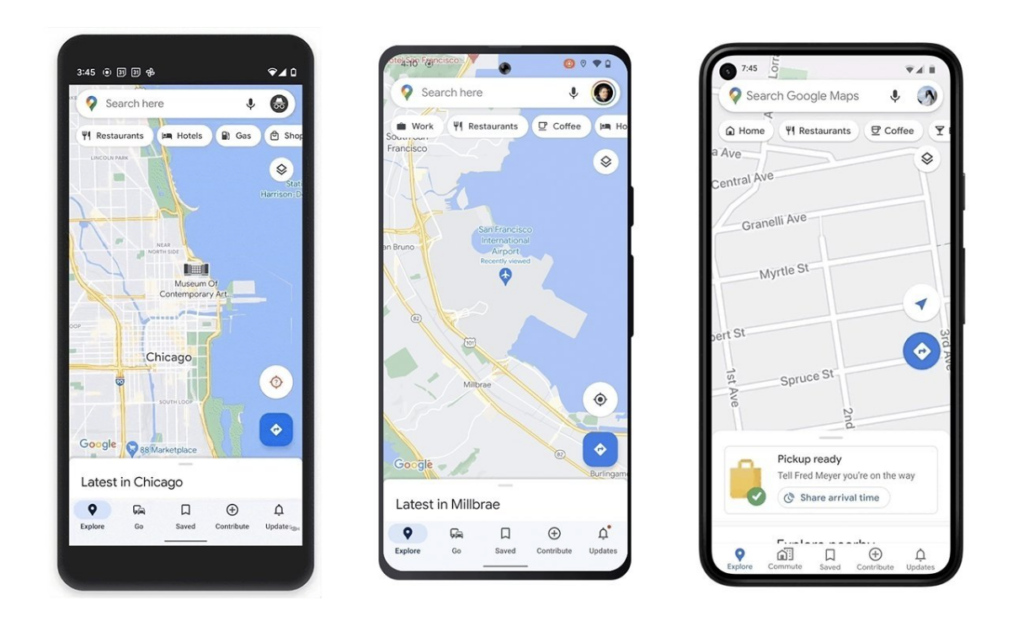 The new iOS 16 gives iPhone users direct access to a service usually requiring third-party service. Apple users can now add multiple stops en route to their destination. The maps for eleven countries — Belgium, France, Israel, Lichtenstein, Monaco, Netherlands, Switzerland, Saudi Arabia, Palestinian Territories, New Zealand, and Luxembourg — have been redesigned, and iPhone users are now up to date. So, if you love traveling abroad or reside in these countries, you're in for a treat!
Public transport users have also been given another excellent feature that allows them to view prices for their fares. Users will be prepared ahead for the cost of their transportation and get directions for transit and departure times.
Safari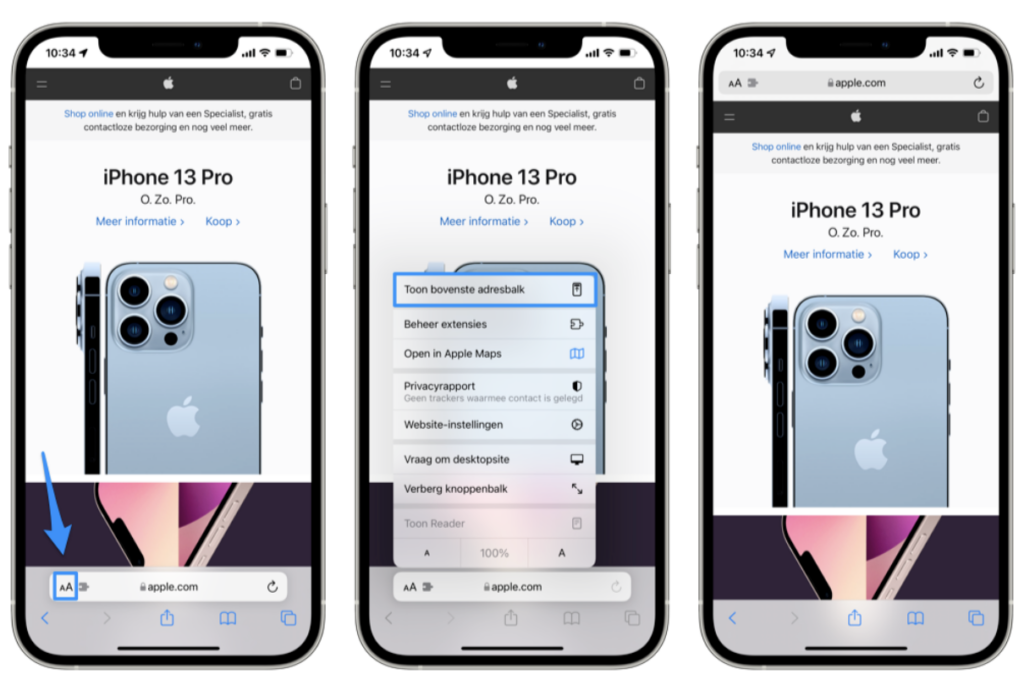 Last but not least is the Safari app. Apple has introduced pinning for tabbed groups. So you can pin essential tabs and quickly check them. Additionally, users can select a custom background for a tab group.
Safari will also be used to spearhead the rise of passkeys instead of passwords. Thus making it easier and safer to access accounts and web pages. Lastly, tab groups created can now be shared with friends and family, and you can invite them to check your tab groups through Messages.
Should I Upgrade my iOS to iOS 16?
iOS 16  is a true marvel, and Apple's effort in creating such innovative software is highly laudable. Or as one writer put it "[Apple]…didn't disappoint". Various features of iOS 16 that were not covered in the article include a new music player, an improved UI for Lock Screen Now Playing, and a dictionary app that is available in several languages. The software is compatible with the second and third-generation iPhone SE and phones from iPhone 8 upwards. New iPhones will have iOS 16 preinstalled. If you love the new iOS 16, don't hesitate to upgrade and stay at the front of phone technology worldwide.