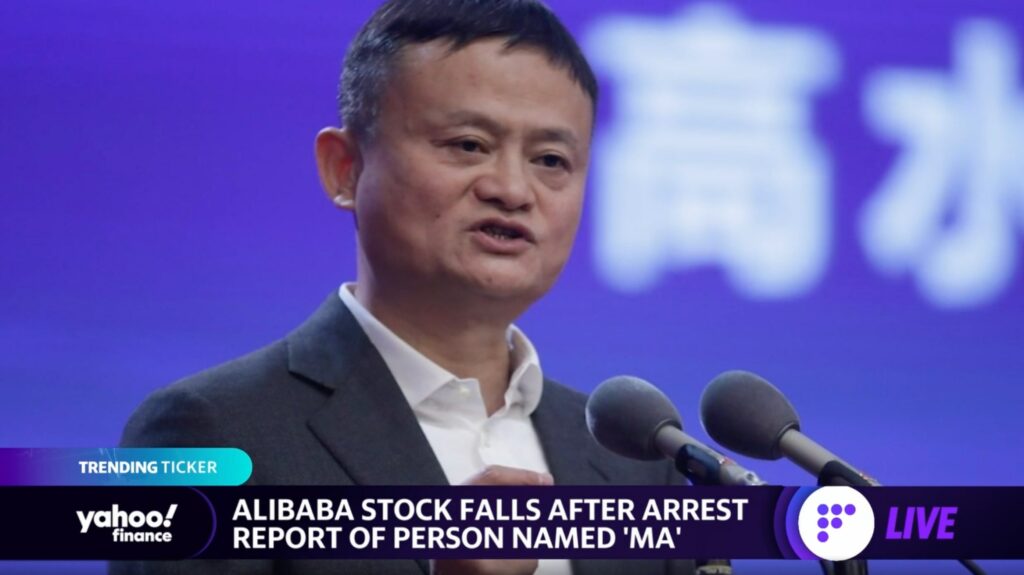 Alibaba Group Holdings, the Chinese conglomerate that owns popular online shopping platforms Alibaba and Tmall, was rocked on Wednesday after reports circulated that Alibaba co-founder Jack Ma had been detained. The stocks of Alibaba were dumped by investors in response, with the Hang Seng Index dropping as much as 4.6% in early trading. The debacle erased about $26 billion stock value for the company.
The majority of that value was picked up again after a statement from Hangzhou police that the accused person's Chinese name was spelled with three Chinese characters and not two characters like Jack Ma's Chinese name is spelled with.
The reaction from investors "shows the relatively weak sentiment in the tech space" according to Willer Chen, analyst at Forsyth Barr Asia Ltd. "The market's roller coaster reaction is the latest sign of just how skittish investors are getting over China's embattled tech sector, which has been a target of the Chinese government's heavy-handed regulatory crackdown since late 2020." reported CNN and goes on "The turn in public sentiment against Ma is almost as spectacular as his rags to riches story. Until about three years ago, the English teacher-turned billionaire was widely worshiped for his charisma, outspokenness and self-made success. (He was even nicknamed "Daddy Ma" by some fans)."
Jack Ma remained silent on Tuesday despite all rumours on the Chinese internet.