Alphabet-owned Wing is now showcasing a new system that enables the company's drones to take pickup and delivery jobs directly without having to fly back to their original base. The company's new Wing Delivery Network is called a "decentralized logistics system that can automatically delegate tasks to a fleet of drones in an urban area."
The system consists of the drones themselves, landing sites where drones can land as needed, and Autoloader stations that can be installed in retailer parking lots so employees can prepare an order when it's ready. Then an available drone can come and pick up the package without any person needing to be involved. In the video above, you can take a closer look at how it all works.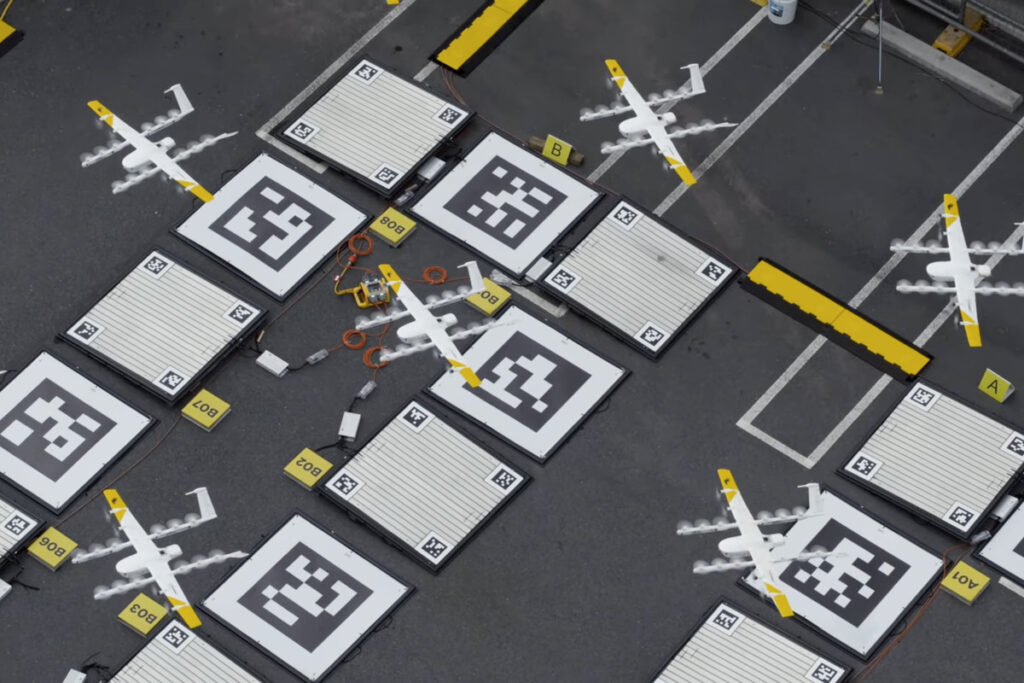 Right now, Wing is delivering about 1000 packages a day in a region with over 100,000 inhabitants. The company plans to roll out its Wing Delivery Network over the coming year and says it will then handle "millions of deliveries" for millions of people by mid-2024. They believe this will lead to cheaper deliveries for consumers.