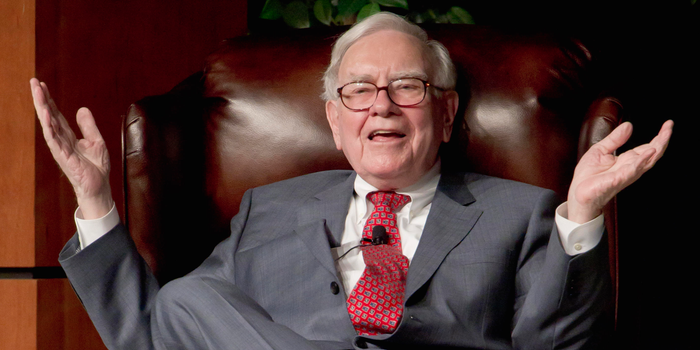 The short answer is probably to buy stocks cheap as he hates overpaying for stocks. This has become even clearer from a look at Berkshire Hathaway's investments lately. In 2021, as the price tag on the stock market tended to only go up, Berkshire Hathaway remained on the defence but in the first quarter of 2022 the investment firm has switched up the investing pace.
In the latter part of Q1 it has become obvious that Buffett has bought into the dip investing heavily into Chevron (CVX) and Occidental Petroleum (OXY), betting that oil prices will stay high.
As the Q1 sell-off in tech has dropped the valuation of tech giants Apple (AAPL) and Amazon (AMZN), Berkshire has bought into them as well. Apple is a huge part of Birkshire's portfolio and with Apple's ability to pass on cost to the end customer it gives them an edge in times of inflation. In 1981 Buffett stated that in order to fight inflation a company should be able to increase prices easily and also be able to take on more business without having to spend excessively. This is something that works well for Apple.
Warren Buffett is known to buy and hold stocks for a long time but things has started to move at a faster pace lately at Berkshire Hathaway. In 2021 Birkshire exited drug stocks such as Biogen (BIIB), Merck (MRK), Teva Pharmaceuticals (TEVA) and Organon (OGN). However, Birkshire held on to their large positions in Apple (AAPL), Coca-Cola (KO), Bank of America (BAC) and American Express (AXP).
Here are some of the top Warren Buffett stocks by number of shares as of Q4 2021:
Bank of America (BAC): 1.01 billion
Apple (AAPL): 887.1 million
Coca-Cola (KO): 400 million
Kraft Heinz (KHC): 325.6 million
Verizon (VZ): 158.8 million
American Express (AXP): 151.6 million
U.S. Bancorp (USB): 126.4 million
Nu Holdings (NU): 107.1 million
Bank of New York Mellon (BK): 72.4 million
Kroger (KR) 61.4 million
How Warren Buffett will act going forward is not something we speculate in but it seams clear that he is intent on buying the dip for now.
Resources:
Warren Buffett Stocks: What's Inside Berkshire Hathaway's Portfolio?
Warren Buffett Stocks: Berkshire Hathaway Goes On Offense In Stock Market, Adds More Apple